1. Click the "GET NOW" located in your Prepaid Visa Reward email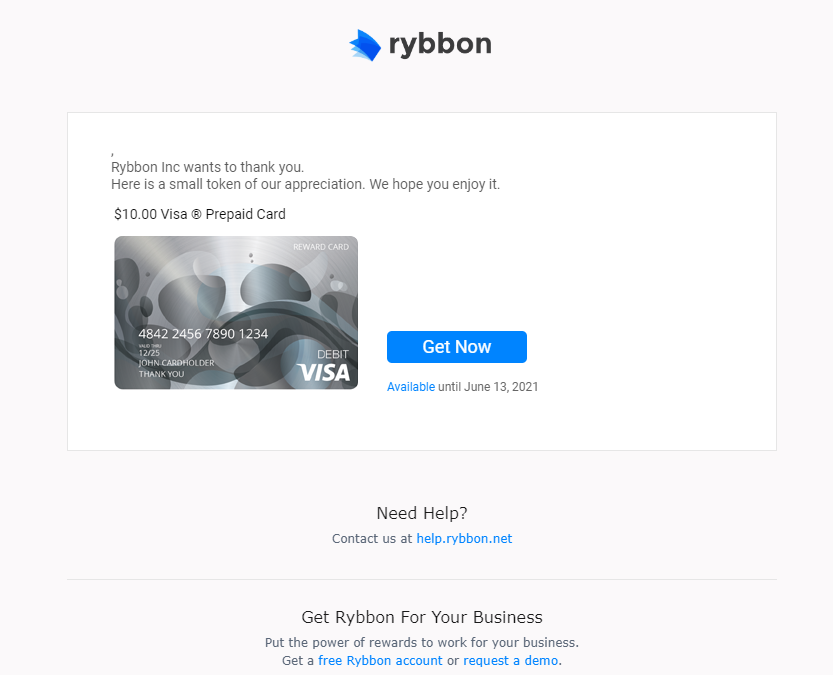 2. You will be redirected to the prepaid card digital token page. Please follow the instructions provided to redeem your digital token.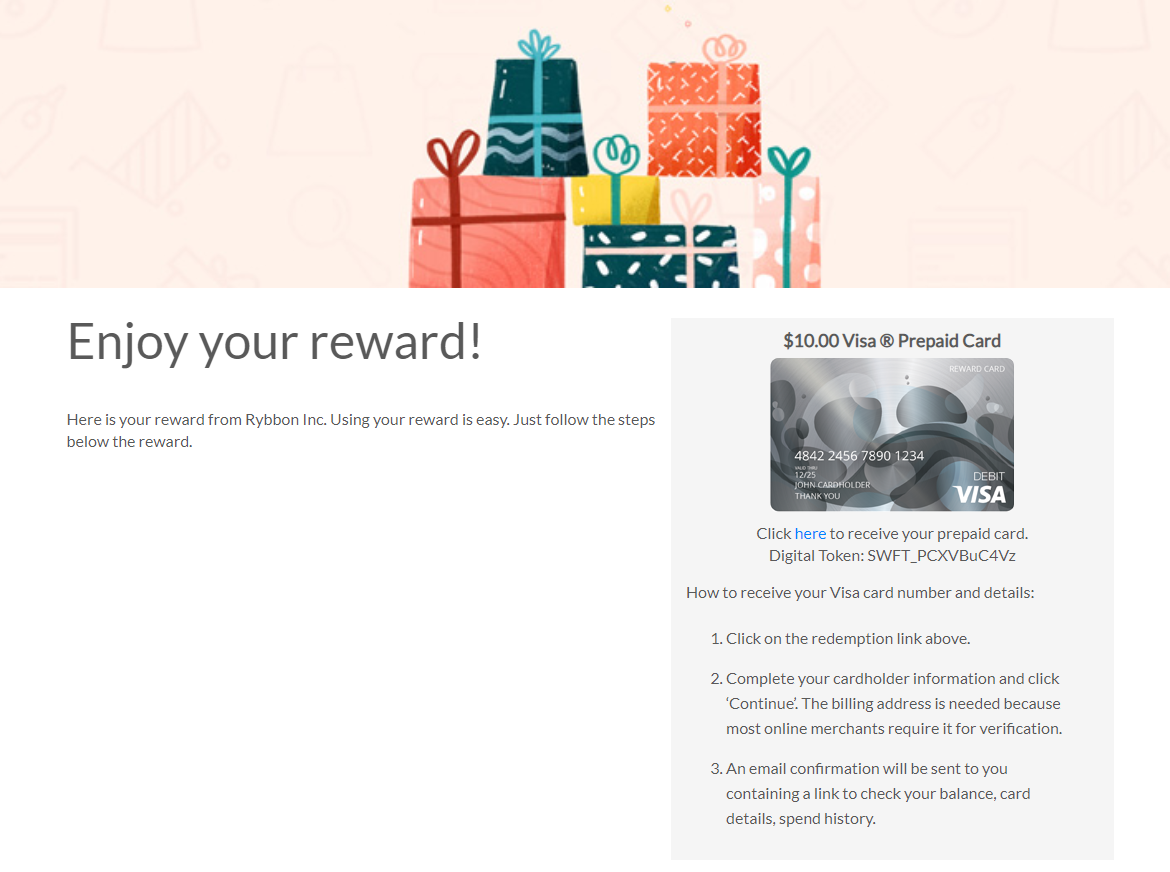 3. On the following page, please fill out your user profile (First Name, Last Name, and Address). This information will be associated with your account for online purchases as well as security.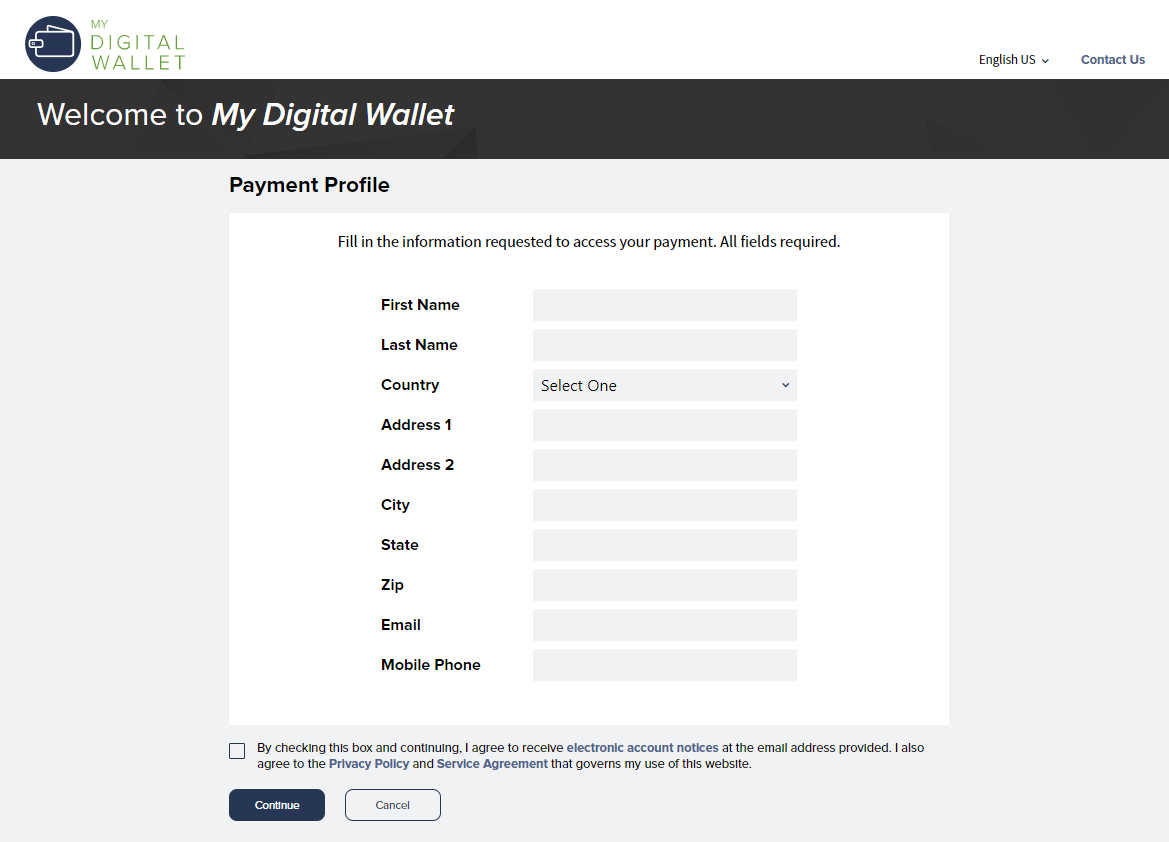 4. Continue to the next page where you will choose your card type (Virtual or Physical)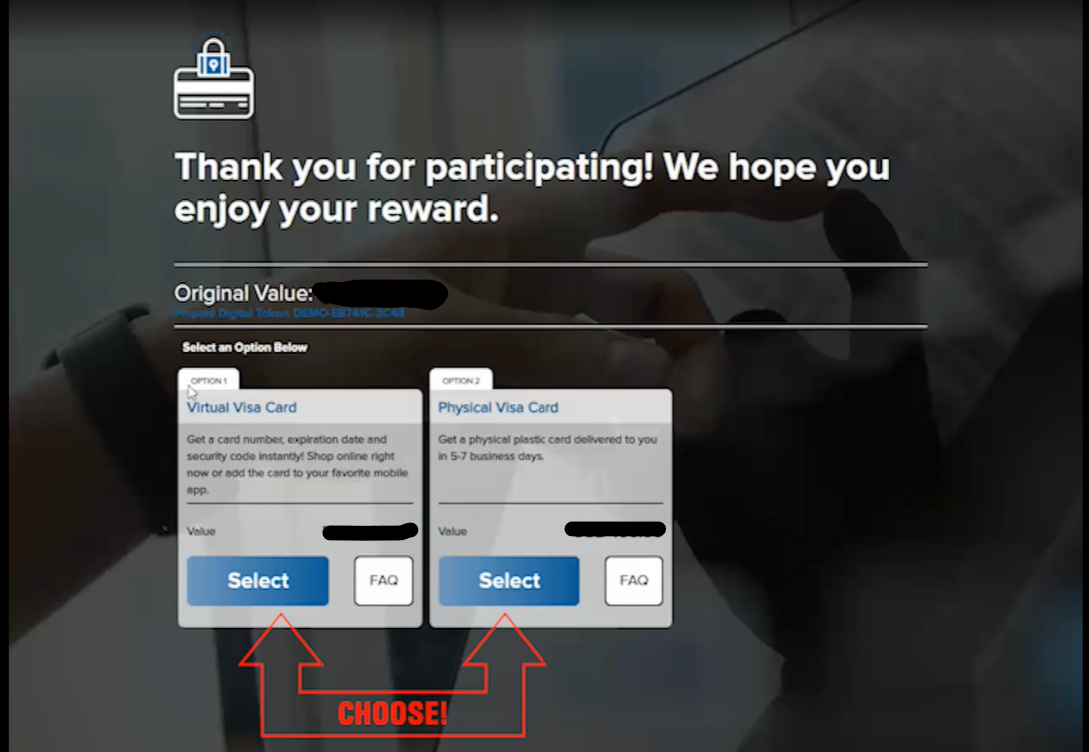 PLEASE NOTE: When choosing the Physical Card, there is a shipping and handling fee of USD $3.00 that applies
5. Click Submit to complete your redemption.
If a Virtual Visa Card was selected, the card details will be ready for immediate use online or over the phone anywhere Visa Debit is accepted.
If a Physical Visa Card was selected, you should receive your card within 7-10 business days if shipping to the United States and 10-14 business days when shipping to Canada. Please refer to the confirmation page during redemption for cards shipped outside of the United States and Canada as those shipping times will vary.
If you still need assistance, feel free to submit a request and we will be happy to assist you.